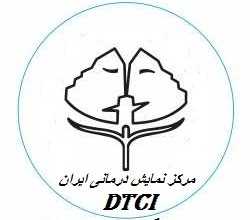 "drama therapy"
and "Theory of Roles" by Dr. Majid Amraei 2002
"Roles are Acquired".
"Each person's role in every situation has major differences with his" past "and" future "roles.
"If a person correctly presents his roles, then it's good."
"Because it has a decent and satisfactory performance.
Because its role is dynamic. "
"Otherwise, he is dissatisfied and" has a problem. "
"And the problem begins with a person's dissatisfaction with his" role function ".
In the "drama therapy" the patient is not happy with his "role play".
"This person may have" repeat the role ".
Or "role limitation".
Or "forgetfulness of the role".
"In oblivion, the role of the person has no satisfactory function and has forgotten the" individual role "and" social role. "
Roles are sometimes silent.
"Somehow, their behavior" is absurd.
The roles are sometimes confused.
Sometimes disrupted.
Such as "schizophrenic patients" who have a distorted role.
The roles are sometimes repetitive.
Such as patients with "anxiety disorder".
And roles are sometimes "limited".
Like patients with "depression disorder".