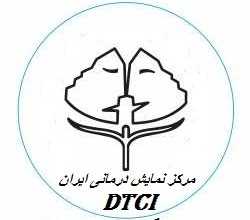 Seasonal Report "DTCi Center" Drama Therapy "Iran .
Dr. Majid Amraei , Secretary General of "Drama Therapy" center of Iran .
- Continuation of specialized workshops for Ph.D. And undergraduate students in Tehran and Ahvaz .
- Provide graduate degree for previous courses .
- Issue No. 24 & 25 Journal "Drama Therapy" Iran "Theater" .
- Creation of two new "Drama Therapy" centers in Tehran.
- Send a group of 12 experts to help flood victims and implement an emergency training program in Khuzestan province .
- Publication of an open letter to the Iranian President in the Iranian press for special attention to post-flood and earthquake-related mental illness in Iran .
- Drama Therapy training for a representative for Afghanistan .
- "Drama Therapy" meeting for "Post traumatic stress disorder" 110 men and women .